The Sumac Garden was run by the hard work of volunteers. The objective was not just to grow food for the Sumac itself but also to provide a positive example of what can be achieved in quite modest urban surroundings.  We are currently looking for people who are able to pick up the reins of this once-awesome garden project.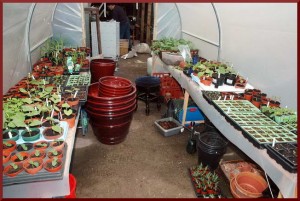 Local food production is an important part of a low carbon society. We want to encourage, support and learn about food growing in Forest Fields. Sumac's garden is organic and laid out to show the best use of a small space. It is full of ideas you could use in your own garden.
Any time you can spare to help with this community resource is greatly appreciated. Just pitch in on your own initiative or contact us to check session times.