We are again welcoming room booking requests,  for example campaign workshops, band practices, meetings, or other events. Many activities may be held in the garden, but can be inside if appropriate covid precautions are met. See also Sumac Centre news on facebook.

Savers of the Lost Archive! Upload your protest materials
Wednesday January 31st, 2018 @ 2:00 pm

-

9:00 pm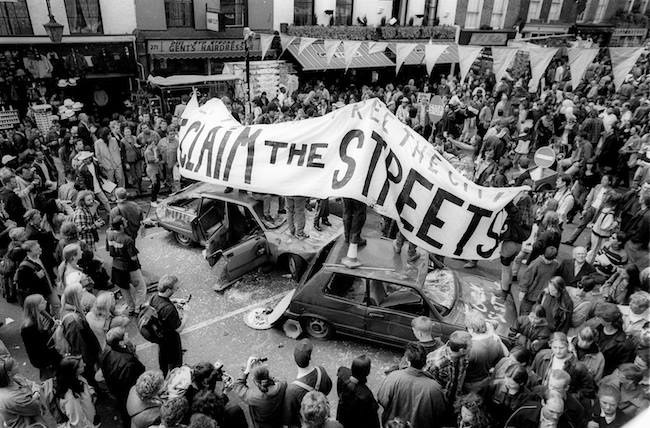 Savers of the Lost Archive ! Are you storing protest materials from your past? Flyers, newsletters, photos, videos, other disobedient objects? Join the crew of the Resistance Exhibition/Archive for the first of a monthly series of DIY archiving sessions at the radical Bishopsgate Institute library. Bring down your treasures gathered through time and make all of this precious untold history public, accessible and searchable online. Help people to learn from the past, to build the future.
The archiving workshop opens at 2pm, when we will help you to organise, digitise and upload your archive. At 6.30pm, there will be a general introduction on HOW TO ARCHIVE ONLINE. There will also be guided tours to the Bishopsgate Institute library. Feel free to come down whenever you can between 2pm and 9pm.
The Resistance Archive exists to exhibit and conserve archives from at least the last 30 years of protest in the UK. To get involved, send us an email: historyofresistance@gmail.com or call Richard 07894 350478.
Sumac exists to provides resources and a meeting space for groups and individuals working to promote social justice, environmental awareness, peace, and animal rights.
You can donate here to support us, towards running costs, maintenance, heating bills etc.