Exhibitions Celebration: Juan delGado, David Parkin & more
Friday January 12th, 2018 @ 5:30 pm

-

8:00 pm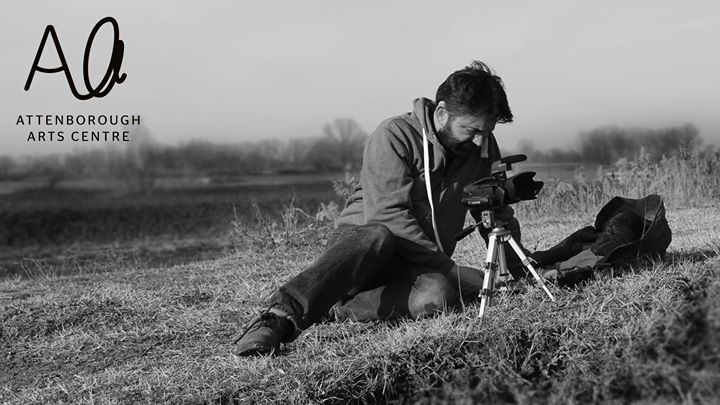 Join us to kick off 2018 as we celebrate the opening of four new exhibitions that cover our entire building.
The four very different exhibitions feature black and white photography, film, immersive installation, painting, drawing, and sound. Each in their own way talk about the journeys we face in life.
Entry is free. Book now and enjoy a free drink on arrival (soft and alcoholic available).
Juan delGado: Altered Landscapes
Altered Landscapes asks you to navigate, reflect and absorb the experiences and stories of refugees. delGado travelled to Greece, Macedonia and Calais to film, photograph and record the journeys taken by Syrian refugees, highlighting not the people, but the places they have passed through. The traces of their existence, fragmented experiences, fleeting moments and marks left on the land as they pass through to safety are emphasised in this immersive digital installation.
Exhibition continues until Sunday 25 February
DeStress Fest – David Parkin's Delusions of Grandeur
Associate Artist David Parkin creates an installation based on his time under section, suffering from a bi-polar manic episode. Using drawings, notes and plans made at the time, Parkin will create alternative visions of a typical mental unit NHS bedroom and solitary confinement. Walk around this immersive installation and even find time to talk to David, who will be present, to ask him any question you would like.
Exhibition continues until Friday 19 January
Sensory Journeys
Come on a journey to see our Sensory Ateliers, a unique, co-curated installation of artwork created across arts residencies by students of two Special Educational Needs schools: Ellesmere College and Ashmount School. This project is supported by Arts Council England, the Paul Hamlyn Foundation, Ashmount School and Ellesmere College.
Exhibition continues until Monday 29 January
Steffie Richards: Ebb and Flow
Imagine if our presence left behind a visible trace when passing through a space – what would that space then look like? Steffie Richards' new work aims to visualise this and relates to the transient values of coastal Cornwall. Steffie explores the constant yet subtle changes to the environment, both brought and erased by the tides, and asks us to think about our relationship with t he magnitude of the ocean itself.
Exhibition continues until Saturday 25 March
On-street parking is FREE after 6pm on Lancaster Road.